READY TO GET MUDDY IN MALTA?
HERE'S ALL YOU NEED TO KNOW ABOUT THE DESTINATION
Thinking of heading to Malta to compete in the Tough Mudder race in a couple of weeks' time? Well then, you'll be happy to hear that, despite their small size, the Maltese Islands have something to offer for every kind of traveller. Boasting a rich history, beautiful scenery as well as a varied local cuisine, there are plenty of things to do, see and eat Malta while gearing yourself up for race day. In this blog, we're covering everything from flights and accommodation to food and events in Malta, so keep reading to learn more about this special destination.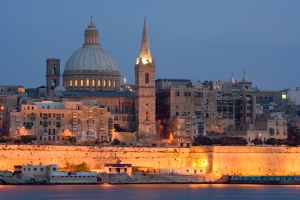 How do I get to Malta?
Given that Malta is an island, the easiest way to get here is by booking a flight to Malta International Airport. With various airlines, including low-cost carriers EasyJet, Ryanair and Wizz Air, offering convenient connections between Malta and major cities across Europe, it's no
wonder that this island in the heart of the Mediterranean Sea has become such a popular destination among tourists. Start by checking out Malta International Airport's flight schedule or finding the best deals from different airlines on websites that compare fares, such as Skyscanner or Expedia. Then, you can easily book your trip directly through your chosen airline's official website or through a travel agent.
Where should I stay?
Do you usually opt for stays in luxury hotels or are hostels more your style? Whatever your budget or accommodation preferences may be, there are countless accommodation options to choose from for your Maltese getaway.
The larger, most popular hotels are typically located in central Malta, specifically within the towns of Sliema and St. Julian's, or in the capital city, Valletta. Apart from the excellent customer service you can expect to receive here, you can also look forward to making use of special amenities, ranging from rooftop swimming pools to top-quality restaurants and dreamy spa facilities.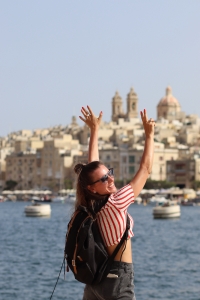 Need a break from the hustle and bustle of touristy areas? You might want to opt for a smaller guesthouse or boutique hotel in a more residential part of the island, which will undoubtedly give you a more authentic taste of Malta. Have a quick browse for farmhouses in the Maltese countryside or sea-view apartments on online travel marketplaces, such as Booking.com and AirBnb, and read through the reviews of past guests to see which type of accommodation would suit your needs best before making your decision.
Is there anything to do in Malta in April?
April is one of the best months to visit the Maltese Islands for two main reasons: firstly, the weather is warm and sunny while the nights are pleasantly cool, and secondly, peak tourist season is still a couple of months away!
Make the most of the quieter days by admiring the treasures hidden within the fortified Silent City, Mdina or exploring the streets, churches and museums which characterise the UNESCO-listed capital city.
If you're more of a thrill-seeker, you might want to make the most of the crystal-clear waters surrounding the islands and head down to one of the beaches for a quick dip or an even more rewarding scuba diving session.
For the nature lovers, there are plenty of hiking trails to discover off the beaten track which offer the most breath-taking views of the islands and the Mediterranean Sea. From the Dingli Cliffs in Northern Malta to the Mixta Cave in Nadur Gozo, there are several gems around the islands which are worth the extra effort to visit.
Are there any foods I shouldn't miss out on trying?
No trip to Malta is complete without trying out the traditional pastizzi, which are flaky pastries traditionally filled with cheese or peas. But that's not all – Malta has a rich culinary scene specialising in Mediterranean dishes, centred around fish and seafood, as well as heartier foods, including rabbit stews, baked pasta and traditional sourdough bread.
Fancy a taste of some Maltese wine too? While you could find locally-produced wine on the menus of most restaurants around the Islands and on the shelves of established supermarkets, you could also go a step further and join a guided tour of one of the local vineyards while you're visiting.
Are you ready for your journey and Tough Mudder Malta? Get your tickets here
Got some questions we haven't answered above? Get in touch with us here – our team will be more than happy to help you out!